This
post
was originally published on
this site
https://i-invdn-com.akamaized.net/news/LYNXNPEB5T05C_M.jpg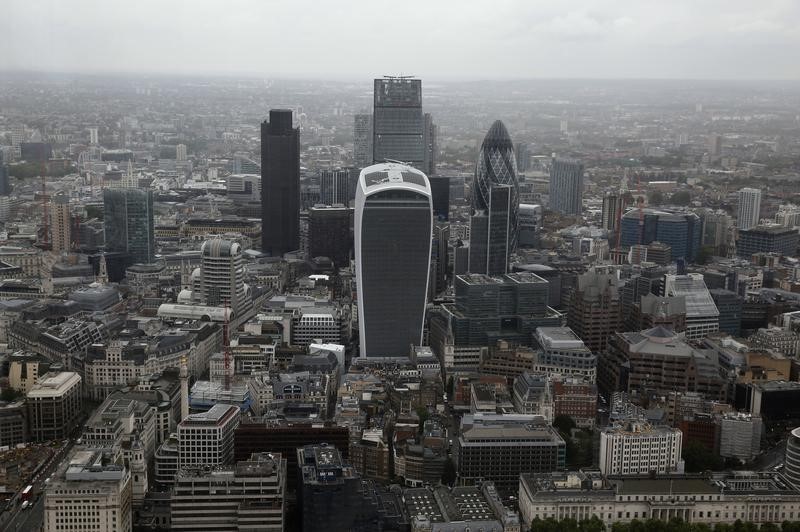 Investing.com — Europe's stock markets bounced back unconvincingly from an early shock on Friday, as a greater weight for cyclical stocks and reassurances from the European Central Bank gave a measure of support.
By late morning on the continent, the Euro Stoxx 600 was down 0.5% at 409.70, on course for its first weekly drop in four. It had recouped some 60% of a drop at the opening that took its lead not only from Wall Street, but also from a sharp sell-off across Asia, where some indices lost more than 3%.
While the short-term direction remains largely at the direction of U.S. markets when they open later, no major support levels appeared to have been breached so far. Partly, that seems down to a relative degree of confidence that inflation is not about to take off in Europe. The Eurozone economy still had plenty of slack in it before the pandemic struck – a point rammed home over the last 24 hours by ECB chief economist Philip Lane and director Isabel Schnabel – and the level of fiscal and monetary stimulus being proffered around Europe is still of a different order of magnitude from that in the U.S.
European stocks are arguably relatively well positioned to withstand the current sell-off in the States, not least because they failed to keep pace in the last two years as valuations ran away from reality. In addition, Europe's stock indices are heavily weighted to industrials and financials. German chemicals giant BASF (DE:BASFN) rounded off a solid week of earnings on Friday for cyclicals with predictions of a significant rebound in profits this year. The dominance of technology stocks that depend on heroic assumptions of free money forever to justify their prices simply does not exist. There is simply less froth to knock off European markets.
Thirdly, the sell-off in the U.S. remains very much a phenomenon of the financial markets, rather than reflecting any change for the worse in the real economy. The reopening trade remains valid. If anything it has been bolstered by the European Union's agreement last night at a summit to work together on a scheme for 'vaccine passports' that should make it easier for cross-border tourism to take place later in the year (the devil will be in the details, however). Conspicuously, the tourism-sensitive Spanish and Greek indices were the two best performing among EU markets as a consequence, with the IBEX 35 staying in positive territory and the Athens General Composite losing only 0.2%.
For now, analysts in Europe are mostly confident that this is not the beginning of some 2013-style 'Taper Tantrum' with its own self-fulfilling dynamics, in which higher rates choke off a nascent economic recovery.
"We see a return of bond yields from ultra-low to still low levels as a consequence of, rather than an obstacle to, a strong economic rebound and solid gains in corporate earnings in most of the world," said Holger Schmieding, chief economist with Berenberg Bank, in a note to clients on Friday. "The huge fiscal stimulus in the U.S. and the less headline-grabbing but still significant fiscal expansion in Europe, the combination of pent-up demand for consumer services with huge excess savings on both sides of the Atlantic, the need to replenish inventories and the positive outlook for global trade are an exceptionally potent mix."
His year-end forecast of a 2% yield on the U.S. 10–year note and 0% on its German counterpart implies continued outperformance by European bonds in the meantime, albeit the risks to both are "tilted to the upside", he noted.