This post was originally published on this site
https://d1-invdn-com.akamaized.net/content/pic9a57ee14ebcf733355d5da88269addbb.jpg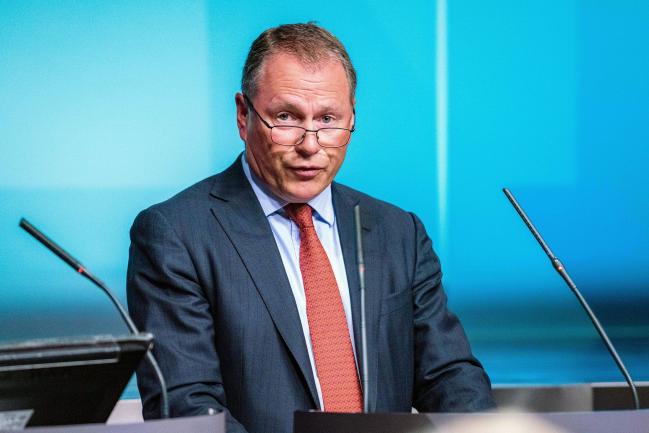 Nicolai Tangen and Norges Bank, which manages the wealth fund, agreed to new contractual terms for the incoming CEO during a meeting on Monday. The revised agreement followed demands made last week by Norway's parliament targeting potential conflicts of interest tied to Tangen's controlling stake in AKO Capital LLP.
Read: Hedge Fund Boss Under Pressure to Divest for $1.2 Trillion Job
Norway's political establishment has already hinted that the new CEO contract probably satisfies their demands. Finance Minister Jan Tore Sanner gave the new agreement his blessing, and said lawmakers probably would too. Several opposition parties have since said they welcomed the new terms.
The Progress Party, an ally of the minority government, called the changes "a very good answer," even wishing Tangen good luck as CEO. The opposition Labor Party — the country's biggest political group — said parliament's signals "appear to have been taken seriously."
According to the new terms, Tangen will:
"I'm doing this to remove any doubt about which hat I'm wearing now," Tangen said. "I'm still strongly and deeply motivated to go into public service, and use the knowledge I have of international finance to manage the Norwegian people's common fortune."
Norges Bank said the new arrangements made Tangen free to start in his new job from Sept. 1, as planned. The bank also said it will take a bit longer to implement the new contractual terms, meaning they won't all have been enacted by the time he starts.
Boiling Point
Last week, pressure on Tangen and Norges Bank Governor Oystein Olsen, who was in charge of the recruitment, reached boiling point after parliament backed criticism from Norges Bank's watchdog. The supervisor pointed to unresolved conflicts of interest stemming from Tangen's remaining AKO stake, as well as his firm's use of tax havens, even after he had reduced his stake and put his holdings in a blind trust.
The head of Norges Bank's Supervisory Council, the watchdog, didn't immediately reply to a call seeking comment on Tuesday.
In an interview, Tangen said he'd already agreed to the new terms on Sunday. He also said the intensity of the opposition to his candidacy at no point made him want to give up.
"When you're an asset manager, you need to be used to the fact that people don't agree with your investments," he said by phone. "If they do, it's usually not a very good investment. You need to be used to, and capable of, being unpopular."
Another important attribute of good asset managers is being able to "change your mind when things change," he said.
The 54-year-old has repeatedly said he wouldn't have applied for the CEO job at the wealth fund if he'd known he would need to exit AKO entirely. Since his appointment was made public in March, Tangen said he's been through "the most intense, the most demanding, but also the most instructive" time of his life. He said the process had left him even more motivated to start the job.
Despite all the drama, Tangen said he didn't "for one second" consider withdrawing from the process. "But I think it's fair to say that Oystein [Olsen] owes me a beer," he said.
(Updates with political reaction)
©2020 Bloomberg L.P.