This post was originally published on this site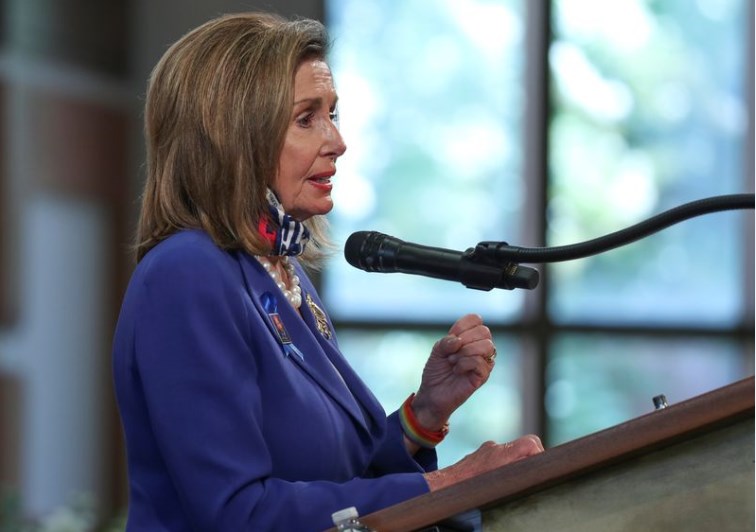 Investing.com – The Dow snapped a five-month winning streak despite closing higher Wednesday, amid uncertainty over further stimulus after U.S. lawmakers failed to reach an agreement on a deal but pledged to continue talks.
The Dow Jones Industrial Average added 1.20% or 329 points after rising about 570 points intraday. The S&P 500 was up 0.83%, while the Nasdaq Composite rose 0.74%.
U.S. Treasury Secretary Steven Mnuchin touted progress on stimulus talks, though said he had yet to reach an agreement with House Speaker Nancy Pelosi on a coronavirus aid package. The House expected to vote on the $2.2 trillion package on Wednesday. Ahead of his meeting with Pelosi, Mnuchin told CNBC he was "hopeful" about getting a deal done.
The news cooled some investor optimism on stocks tied to the progress of the economy with airlines, cruise operators and banks cutting gains. Airlines stand to lose big if Congress fails to reach an agreement on the proposed $2.2 trillion aid package that includes funds for the industry as well as unemployment benefits, direct payments to households and small business loans.
Citigroup (NYSE:C) rose more than 1%, United Airlines (NASDAQ:UAL) was up 0.5% and Norwegian Cruise Line Holdings (NYSE:NCLH) was up 3%.
The latest news on stimulus talks overshadowed a trio of bullish economic reports seen earlier.
The private sector created 749,000 jobs in September, according to ADP data on Wednesday, topping economists' expectations for a gain of the 650,000.
"We look for an 950K increase in Friday's private payroll number, slowing marginally from 1,027K in August and 1,481K in July. But this is far from certain, given the deviation between the ADP and official numbers since Covid struck," Pantheon Macroeconomics said in a note.
The housing market, meanwhile, remained robust as the National Association of Realtors survey showed pending home sales increased a record pace of 8.8% last month.
Homebuilders were sharply higher following the survey, with SPDR® S&P Homebuilders ETF (NYSE:XHB) up more than 1%, led by Lennar (NYSE:LEN), up more than 3%.
On the manufacturing front, Chicago PMI jumped to 62.4 from 51.2, markedly topping estimates of 52.
Tech also cut gains but remained among the biggest gainers. Apple (NASDAQ:AAPL) and Microsoft (NASDAQ:MSFT), Alphabet (NASDAQ:GOOGL) and Amazon.com (NASDAQ:AMZN) traded above the flatline. Facebook (NASDAQ:FB) ended flat.
On the vaccine front, meanwhile, Moderna (NASDAQ:MRNA) CEO Stéphane Bancel reportedly told the Financial Times that a vaccine was unlikely to be delivered before the U.S. election, forcing the stock to close below session highs.