This post was originally published on this site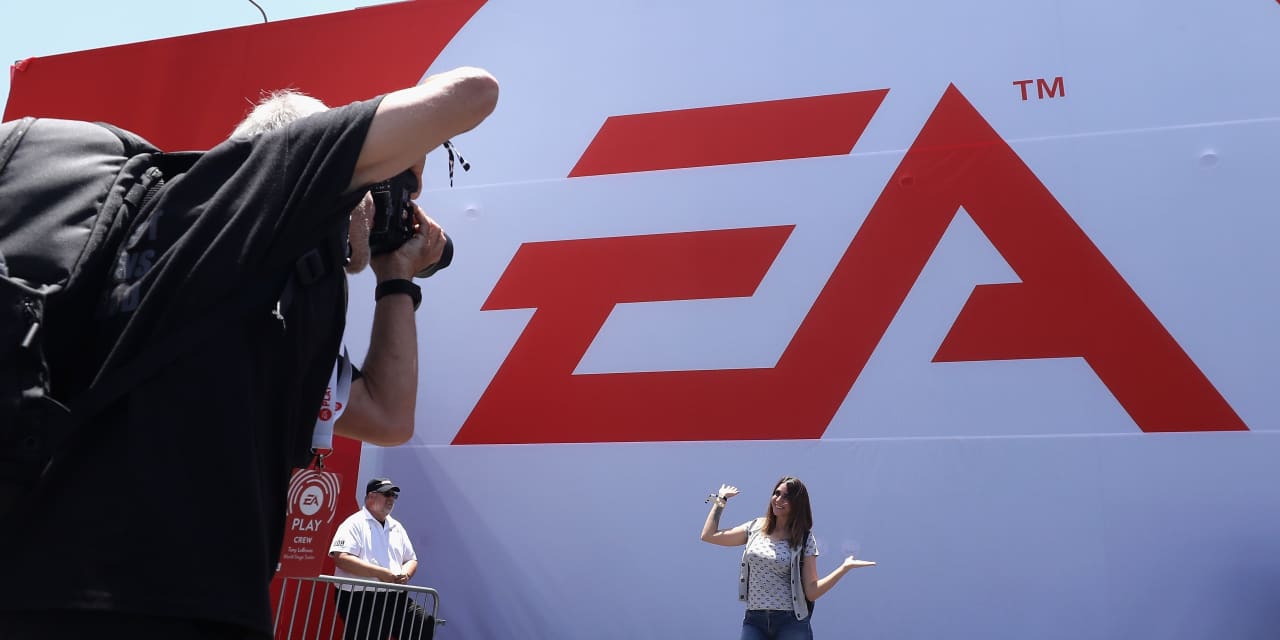 Electronic Arts Inc. shares rose in the extended session Wednesday after the videogame publisher's results topped Wall Street expectations.
EA
EA,
+0.08%
shares rose 3% after hours, following a 0.1% gain to close at $139.91.
The company reported fiscal first-quarter net income of $204 million, or 71 cents a share, compared with $365 million, or $1.25 a share, in the year-ago period.
Revenue rose to $1.55 billion from $1.46 billion in the year-ago quarter. Bookings, which account for deferred revenue, rose 3% to $6.14 billion over the trailing past 12 months, the company said.
Analysts surveyed by FactSet had forecast earnings of 40 cents a share on revenue of $1.46 billion, following EA's forecast of about 24 cents a share on revenue of about $1.48 billion.
"Our new launches, leading games, and live services all had an outstanding quarter," said Andrew Wilson, EA's chief executive, in a statement. "With our expanding EA Sports portfolio, more amazing experiences in 'Apex Legends,' the groundbreaking new 'Battlefield 2042,' and our leading live services, including mobile, we're set to deliver more great games and content to players this year."
EA is known for sports games such as "FIFA 21" and "Madden NFL 21," as well as action titles like "Apex Legends."
Read: Videogames entered the mainstream for good in the pandemic, but the industry faces a rough transition
"Based on our strong performance this quarter and supported by our ongoing confidence in our live services, we are raising our outlook for the full year," said Blake Jorgensen, EA's financial chief, in a statement.
EA forecast earnings of about 36 cents a share on revenue of about $1.78 billion for the fiscal second quarter, and about $1.58 a share on revenue of about $6.85 billion for the year.
Analysts estimate revenue of $1.4 billion for the second quarter, and revenue of $7.12 billion for the year.
EA shares are down 4% over the past 12 months, compared with a 33% gain on the S&P 500 index
SPX,
-0.46%.
Take-Two Interactive Inc.
TTWO,
-0.69%
reported earnings on Monday, topping Wall Street estimates while pushing out the release date for some games, and shares dropped. Activision Blizzard Inc.
ATVI,
+2.12%
reported better-than-expected results and addressed its harassment controversy. Meanwhile, Zynga Inc.
ZNGA,
+0.30%
reports on Thursday.