This post was originally published on this site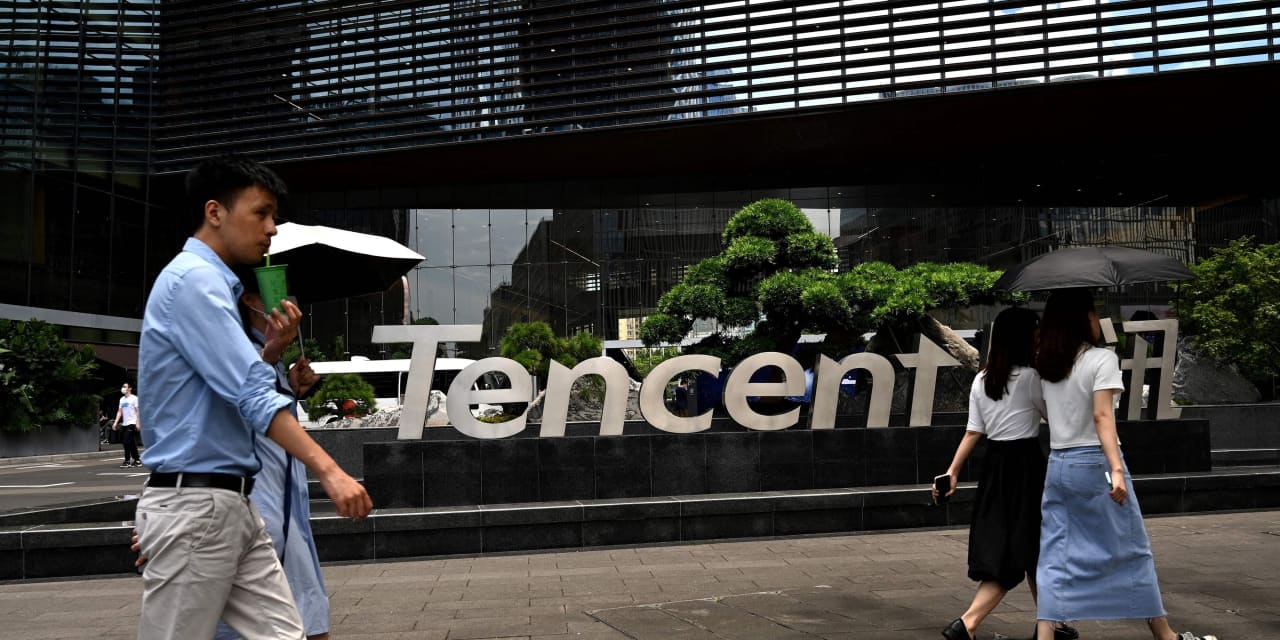 Tencent Holdings Ltd. has cut its stake in a Singaporean internet company, shedding an ownership position that was worth about $3 billion.
Tencent
700,
-3.51%,
one of the biggest Chinese internet businesses, said it is selling about 14.5 million shares of Sea Ltd., a company that runs an e-commerce platform, makes digital games and offers online financial services. U.S.-traded shares of Sea
SE,
-11.41%
had closed on Monday at $223.31 apiece.
Following the deal, Tencent will still have a roughly 19% equity stake in Sea, down from 21% previously, and it said it would maintain business relationships with the company. Tencent said it plans to use proceeds from the Sea transaction to fund other investments and social initiatives.
Tencent, which owns the WeChat social-media app, also has videogame studios and has collaborated with Sea on videogame distribution in Southeast Asia for years.
Investors sold off Sea stock on news of Tencent's divestment, sending its U.S.-traded shares down 11% on Tuesday. Sea's valuation has gained significant ground in recent years, with shares trading nearly five times as high as they did at the start of 2020 even after Tuesday's decline. Sea's market capitalization has recently topped $120 billion.
An expanded version of this report appears on WSJ.com.
Also popular on WSJ.com:
In Elizabeth Holmes trial, prosecutors gave patients a small stage.
WeWork co-founder Adam Neumann is becoming an apartment mogul.