This post was originally published on this site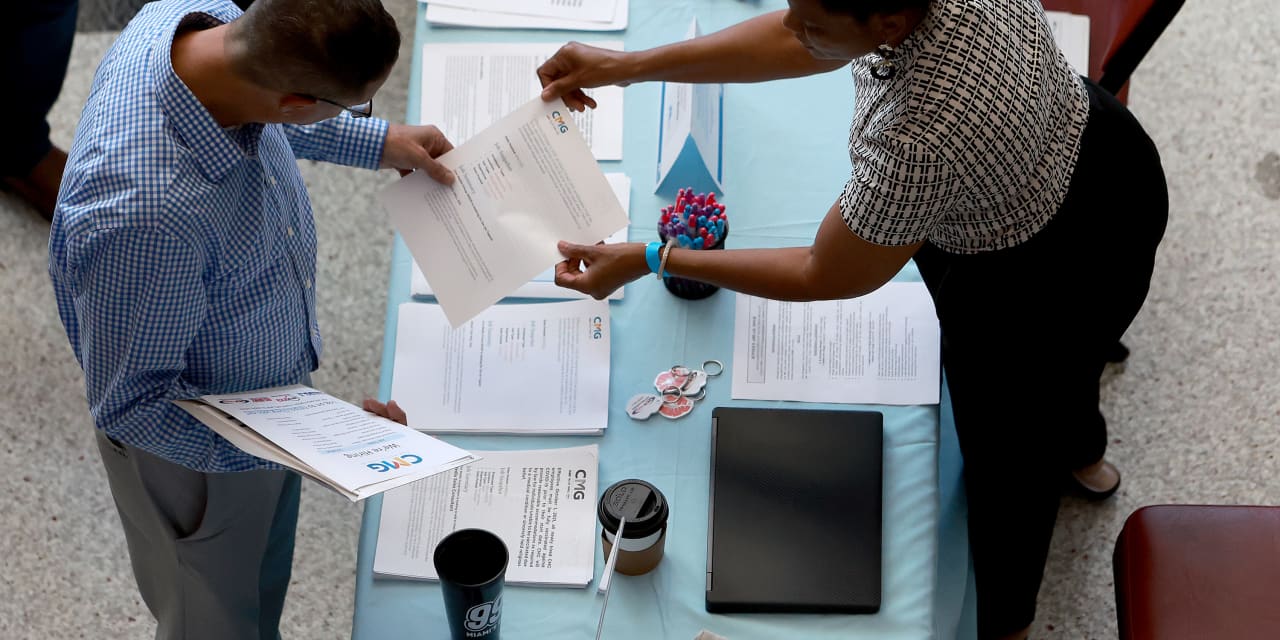 Normally a big increase in new U.S. jobs is cause for celebration. Not right now.
The Federal Reserve sees a tight labor market as a big obstacle in getting high inflation under control and wants hiring to slow as soon as possible, but it might not get its wish in March.
Here's what to watch in the U.S. employment report due on Friday morning.
The forecast
The economy is expected to add 238,000 jobs in March, according to economists polled by The Wall Street Journal.
The U.S. created an estimated 311,000 jobs in February and 504,000 in January. Both easily surpassed expectations and induced more worries at the Fed.
A 200,000-plus increase in March would still be quite strong. The U.S. added an average of 173,000 new jobs a month in the year before the onset of the pandemic in 2020.
Read: Good Friday complicates how stock-market traders will digest March U.S. jobs report
Fed reaction
Senior Federal Reserve officials say the labor market is too tight and needs to loosen up. How come? They worry rapidly rising wages tied to the labor shortage will make it harder to get inflation under control.
The Fed would like to see hiring drop well under 200,000 new jobs a month, accompanied by much smaller pay increases.
Yet another big jobs gain would put pressure on the Fed to interest raise rates more than they planned. Senior officials have indicated they only plan to lift rates one more time this year based on their latest assessment of the economy.
Unemployment rate
The percentage of jobless Americans seeking work rose to 3.6% in February, just a few ticks above a 54-year low. Wall Street expects the unemployment rate to hold steady in March.
The Fed expects the rate to climb to as high as 4.5% in the next year as rising interest rates depress economic growth. Some Wall Street economists predict even worse unemployment on the assumption that a recession is likely.
Wage growth
Average hourly wages are forecast to rise 0.3% in March.
Such a relatively modest gain would knock down the increase over the past year to 4.3% from 4.6%.
That's still too high for the Fed, however. The central bank wants to see wage growth return to levels consistent with low inflation, seen as 2% to 3% a year.
Potential wild card
The government's process of adjusting the jobs report for seasonal swings in employment may have inflated hiring gains in first two months of the year. Unseasonably warm weather may also have contributed.
It's possible there could be payback in March, economists say, that results in a much weaker employment increase than Wall Street expects.
"Recent labor market evidence along with our conversations with business executives indicate that hiring efforts have been scaled back notably across numerous sectors," said chief economist Gregory Daco of EY Parthenon.