This post was originally published on this site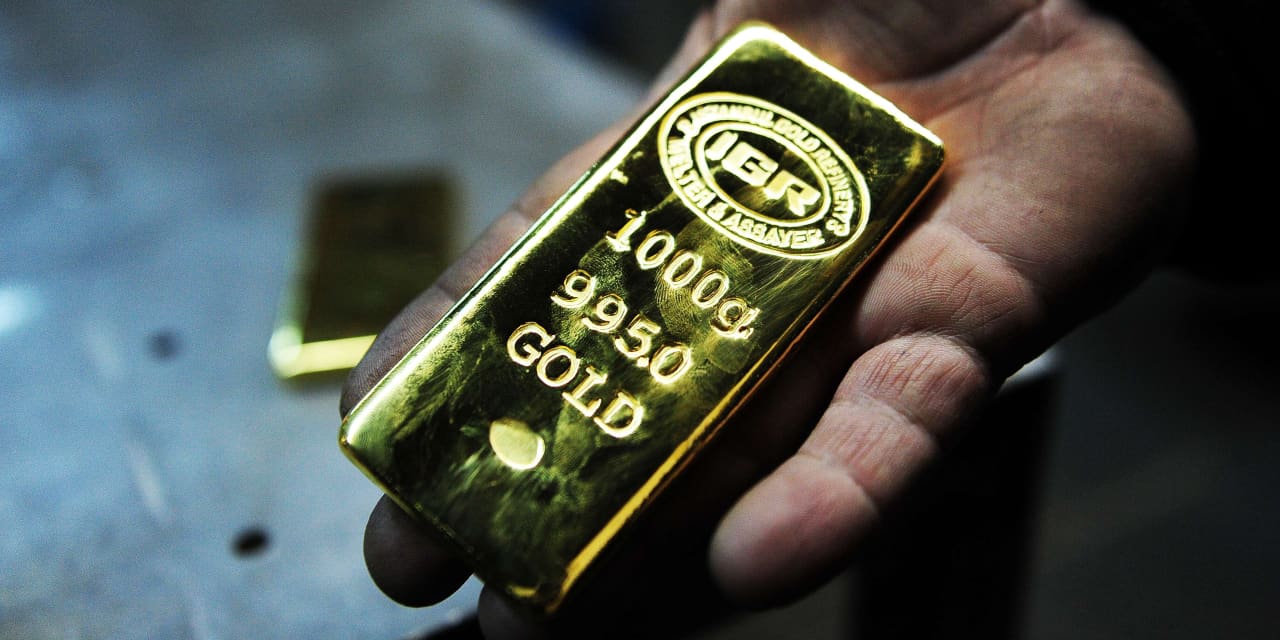 Gold futures finished higher on Friday after a three-session decline attributed in part to strength in the U.S. dollar, pulled prices for the precious metal to their lowest in more than seven weeks.
For the week, gold prices still notched a loss of 1.9%, which was the largest weekly loss since early February.
Price action
Market drivers
"Sellers wasted no time at all jumping into action and pricing in fast declines into gold after it unexpectedly dropped below $2,000 this week," Jameel Ahmad, chief analyst at CompareBroker.io, in market commentary.
The U.S. dollar has strengthened for the week, along with higher Treasury yields, taking the shine off gold in recent days, but a pullback in the greenback on Friday gave gold a chance to recoup some losses.
The ICE U.S. Dollar Index
DXY,
-0.33%,
a gauge of the greenback's strength against major currencies, was off 0.5% at 103.04 in Friday dealings, though still poised for a weekly gain of 0.4%.
Read: Gold's drop under $2,000 is a buying opportunity, say UBS and other analysts
Short sellers came back once gold traded below $2,000, said Chintan Karnani, director of research at Insignia Consultants, told MarketWatch. A selloff in gold "accelerated this week once the U.S. dollar Index broke past [its] 50-day moving average and 100-day moving average, he said, with the technical breakout in the dollar leading to a "technical breakdown in gold."
Prices for the metal continued to move higher Friday following remarks from Federal Reserve Chair Jerome Powell. He said that his colleagues think it will take time to bring inflation back to the Fed's 2% target. He also said the level of interest rates is now high enough to be "restrictive" or slowing growth, but confirmed that the central bank has not already decided what to do in June.
Whether gold continues to decline in the short term depends on the trend of the U.S. dollar index, the metal's inability or ability to trade over its 100-day moving average around $1,927, U.S. nonfarm payrolls numbers on June 2, and physical and investment demand for gold, said Karnani.